Students explore the UK's economy in London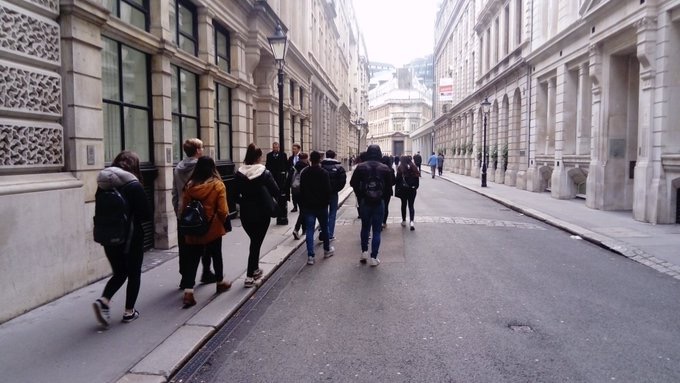 Second year students currently studying Economics visited London recently.
The Business department chose the capital city, one of the busiest in the world, to explore the British economy.
Spitalfields Market was the first stop of the day where students were able to look at market structures and monopolistic competition. Spitalfields is open 7 days a week in East London and brings together a thriving community of independent retailers, local creatives and artisans (oldspitalfieldsmarket.com).
Students then visited the Bank of England to attend a talk on the bank's role in the UK Economy and how its role has changed since the Financial Crash of 2008.
Finally, the Economists attended a lecture 'What Economists Really Do' at the Royal Economics Society. The lecture was delivered by Professor Oriana Bandiera who has been a Professor at the London School of Economics since 2009.
---
Find out more about studying Economics at Ashton here.
Tags: trips enrichment business economics