Music Production student raises over £350 for the NHS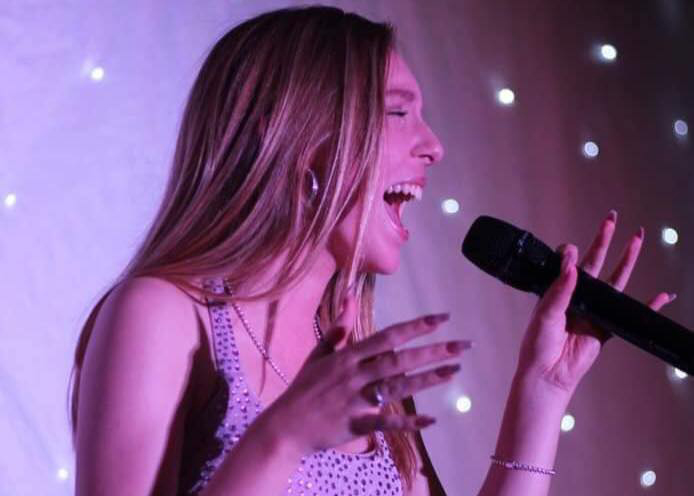 Macy Evans is a final year student at Ashton Sixth Form College. She studied a full-time vocational course in Music Production and previously studied her GCSEs at St. Phillip Howard Academy.
During the coronavirus pandemic Macy has decided to do what she can to help those who need it most. Macy chose to raise money for the NHS and did this through her outstanding passion and talent for music.
Recently, Macy spoke to the Tameside Reporter about her aim to raise money for the NHS. In more normal times, Macy would have been singing in venues across Tameside and she also hosts a radio show called 'Spotlight Tameside' on Tameside Radio. As Macy has been unable to perform live in the community since the coronavirus began, she instead hosted a live gig online from her home.
On Saturday she performed for over 2 hours on Facebook LIVE, raising over £350 for Tameside and Glossop Integrated Care NHS Trust. Her LIVE performance has now amassed over 9,000 views on Facebook and it grows daily. Macy gave her time to help the cause and her dedication is truly inspiring. The money will help frontline workers who are risking their lives every day to help save ours.
You can still donate to Macy's fundraiser at www.facebook.com/xo.macyevans.xo
Tags: charity fundraising community