7 students complete the Scholars Programme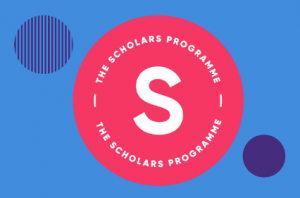 Students from Ashton Sixth Form College have been taking part in the Brilliant Club - Scholars Programme.
The programme provides students with "the opportunity to work with a PhD researcher to experience university-style learning. It helps them to develop the skills, knowledge and confidence to secure a place at a highly-selective university." (TheBrilliantClub.org). As part of the programme, students gain a greater understanding of what it is like to study at university. It is a unique opportunity to further their learning.
7 incredibly dedicated students enrolled on the programme this year. Despite the changes in remote learning and the challenges that came with studying throughout the pandemic, students still took part in seminars throughout the term and completed a final project. Their final project had to be pitched and was marked at first year undergraduate level. They went above and beyond their study programme.
Rebecca, the college's Realising Aspirations Co-ordinator said,
"They all did amazingly well! Everyone achieved either a 2:1 or a 1st, which is such a testament to their hard work in unusual and difficult circumstances."
Four of the students secured a 1st, and 3 of the students achieved a 2:1. This is an incredible achievement to secure such high grades and praise while working at university level.
Tags: careers enrichment realising aspirations university