Throwback to The Platinum Jubilee!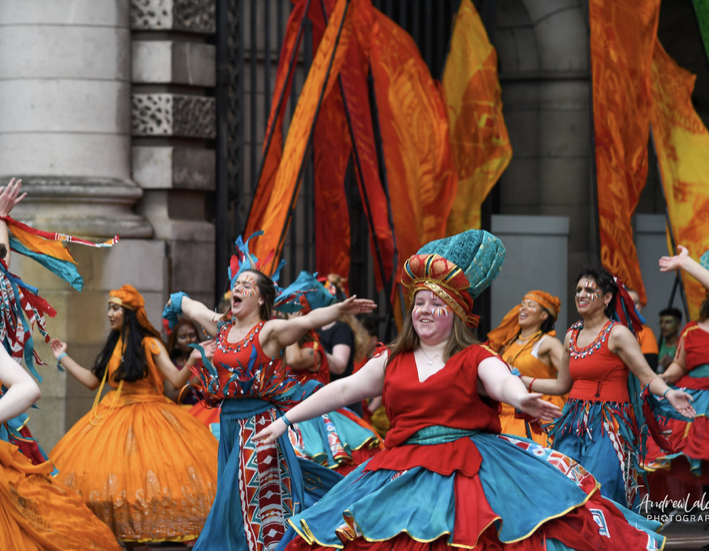 One of our talented students, Ellie Sidebottom, had the amazing opportunity to dance in the Queen's Platinum Jubilee Pageant!
Ellie, along with her 2 dance teachers, joined artist led carnival organisation - The Global Grooves - in the Pageant to represent the Sarah England School of Dance (Ellie's dance school).
Ellie had an incredible time during the Pageant. She said the experience of dancing round the streets of London was surreal and described the moment of dancing down The Mall and in front of Buckingham Palace as 'Crazy!'
Here at Ashton we are amazed that our students are receiving and taking on these incredible opportunities - Ellie's teachers are extremely proud of here!
Tags: community