ASFC celebrates highest ever A-level grades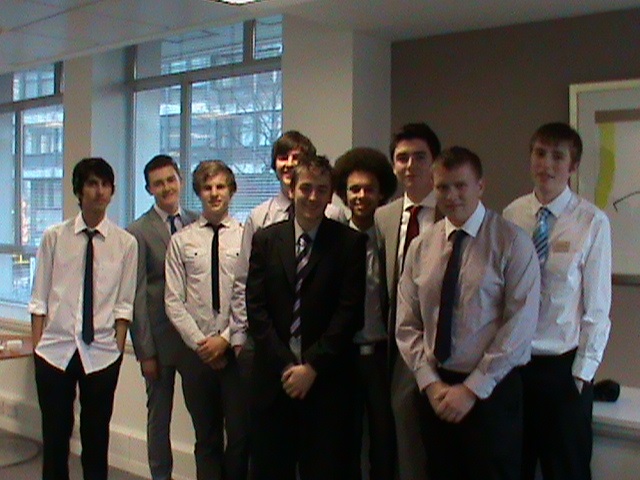 Ashton Sixth Form College is celebrating another year of record A-level results. The College has achieved a record 99% pass rate with the majority of subjects seeing 100% pass rates.
The College is also delighted to see a large number of the new A* grades awarded to students this year. Some students were also celebrating A* and A grades in the Extended Project Qualification (EPQ). The College is one of few offering the EPQ to gifted and talented students and is equivalent to an additional AS level grade.
Amongst the students celebrating significant achievements were David Davies who received the highest results in college with a record 5 A* grades and 1 A grade (currently undergoing remarking due to being just one mark short of an A*). David has been successful in gaining a place at Cambridge University to study Medicine at Sidney Sussex College and is one of only 8 students to be accepted on to this highly competitive course. David's has also been awarded a bursary of £12,000 from The Pendry Scholarship, given to exceptional young people in Tameside to use towards their undergraduate degree in a science related subject.
Many others from Ashton Sixth Form College will be joining David in gaining places at top, prestigious universities this year. This includes former Student Council President, Thomas Hatton, who achieved the 3 A* grades and 1 A grade to secure himself a place at Durham University to study Politics.
Also, aspiring dancer, Jordan Lennie, achieved the 3 A grades needed to secure his place at the world renowned Rambert Dance School, in London (equivalent to Oxbridge in the dance world). Jordan is one of only 15 male students who will be joining the prestigious course in ballet and contemporary dance.
Talented Sarah Kilkenny is also celebrating after receiving 2 A* grades and 1 A which will enable her to pursue a fashion and textiles career at Central St Martin's University in London. In addition, Sarah has been selected to represent the North West with her designs at London Fashion Week after winning a competition in conjunction with Salford University.
The success continues for Ashton Sixth Form College this year with the majority of subjects at A-Level seeing 100% pass rates overall and an increase in AS-Level examination grades of 8%.
Principal, Dr Janet Nevin said "I am delighted to see such an increase in high grades achieved this year and more students celebrating top grades than ever before. Our students are gaining places at some of the most competitive Universities in the country on courses that require students who are well rounded, possessing not just academic flair but intellectual curiosity and a desire to learn. Congratulations to all of our students on their outstanding results."
Vocational course results have been equally impressive, with a very large number of students achieving high grades significantly above the national average. There has been tremendous success at all levels in all vocational programmes with the majority gaining 100% pass rates and the highest proportion of distinctions being achieved than ever before. For example, the Childcare, Learning and Development vocational course achieved 100% pass rates with 90% of students achieving a distinction.
Principal Dr Janet Nevin said "It is an exciting time to be a student at Ashton Sixth Form College. We have here a happy community of students who work hard, achieve fabulous results and move on to some of the very best universities. These excellent results should be a source of great pride for the local community. I send my congratulations to everybody."