Students have a Blast ASFC BBC Blast Event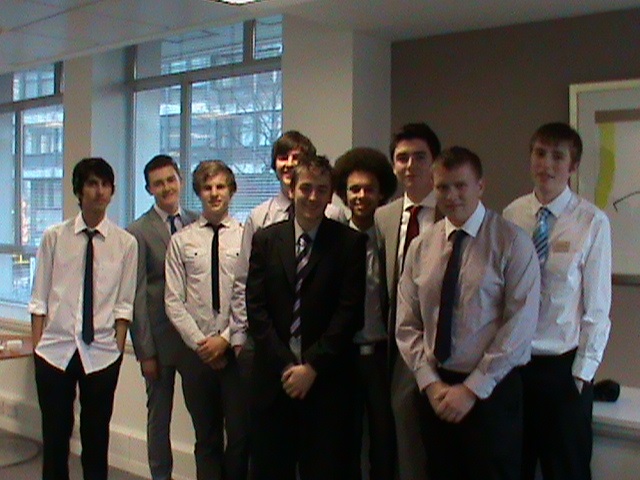 Students at Ashton Sixth Form College were recently visited by a host of BBC professionals and recording artists. Dance teacher Tamzin Sinclair and Marina Hamilton from BBC Blast were instrumental in the organisation of the event which saw a host of lectures and workshops taking place within the college.
Students were able to ask questions and find out more about the roles of a range of BBC departments and industry professionals, from location managers and graphic designers to the BBC art department.
The event involved a large number of students who were all excited to get involved; one group used the college iMacs to create blue screen special effects. Students were able to work with recording artist Peter Parker from Manchester based hip hop/funk outfit Fingathing. The music technology students were treated to a scratch DJ master class before trying out their newfound scratch techniques and also gained valuable insight on breaking into the music industry and making a career out of DJing.
Also visiting Ashton Sixth Form College was up and coming Moss Side rapper R.I.O. who worked with students interested in urban music production, before going on to give a talk on the music industry from an artist's perspective. R.I.O talked about the importance of an artist's image and the role of the internet in promoting music before performing a medley of tracks including his forthcoming single.
Other highlights included workshops on photographic lighting effects, typeographic design, interview skills with Jo Good from BBC Radio 6 Music and a skills session for the college's Dance students which aimed to prepare them for a career in commercial dance. Students could also find out more about building a career in the music industry with a Q&A session from Manchester music producer James Thirkettle. Acting and Performance studies students were able to practise their 'on screen' acting techniques during an 'acting for TV' workshop.
Tamzin Sinclair "This was a fantastic opportunity for our students to find out about the opportunities available to them in the future and gain insight into how the industry works. Speaking to industry professionals has given them ideas and inspiration on how to break into the industry, through workshops the students developed existing skills and learnt a host of new production techniques. A very special thanks to Marina Hamilton and Mark Burrow without whom this event would not have happened."