Music Technology is a look behind the scenes at how music is recorded, created and prepared for release in many forms. Covering the use of industry standard software and hardware, technical and creative knowledge, and how the ever-changing industry works, it will prepare you fully for further specialist study in the fields of music production, music performance and other music industry roles.
Whether you are a performer looking to expand your knowledge of recording and production, a DJ looking to create and produce your own tracks and remixes, or if you are interested in the technical side of sound engineering, live sound and acoustics, Music Technology at Ashton Sixth Form will provide you with the broad knowledge and experience needed to kickstart your career in an exciting growth industry.
Entry requirements
Music Technology at Ashton Sixth Form College will give you a great introduction to the technical side of music creation – using software to compose and create music, using a recording studio to capture live performances, mixing and mastering to prepare material for release, and insight in to how the Music Industry works and what career options and job roles exist.
You will gain theoretical and practical knowledge in sound recording, sequencing, composition, mixing and mastering, and will learn to apply them to a range of your own projects, including music creation, soundtracking moving images, and creating and adding foley effects to video projects.
Your learning will take place in our professionally installed recording studio, two live rooms, mac suite, and individual practice rooms. These facilities are for the exclusive use of Music Technology students, and can be booked out for independent study to allow you to practice and work on your own material
Modules covered across the two-year course are:
DAW Production
Mixing & Mastering Techniques
Commercial Music Production
Music & Sound for Media
Remixing & Reworking
Alongside the course there are many additional enrichment opportunities including Live Sound, Theatre Sound, DJ skills, Synth Club, as well as visits from guest lecturers, and trips out to related events and institutions such as Create Your Future, LIPA, and Backstage Academy.
This course provides you with the skills and knowledge needed to progress on to related courses at specialised institutions and universities including
Liverpool Institute of Performing Arts (LIPA)
Backstage Academy
The University of Salford
Futureworks
Spirit Studios
Huddersfield University
BIMM
The Academy of Contemporary Music
Leeds College of Music
Former students have gone on to forge successful careers in major label signed bands, work at the largest venues and festivals, set up businesses in post-production and events support, perform with successful recording artists, and DJ at the biggest venues and festivals both in the UK and abroad.
Music Technology alumni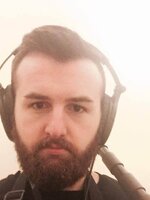 Alex Gregson
Studied Music Technology
Progressed onto SSR Manchester and achieved First Class Honours in BSc Sound Engineering & Design. I operate a Audio Post Production company named 344 Audio. I thoroughly enjoyed my time at ASFC on the Music Technology course, Luke helped guide me from a Stubborn Bedroom Producer Teenager, into a more Rounded Sound Engineer who understands the importance of learning new skills, and providing work that is of the high level expected from my current and future clients. Me and Luke still talk to this day, years later, and hopefully soon we will be working together as colleagues on a project. Luke and ASFC helped me build the confidence to pursue Sound and Music as a career, and I hope others will take the same journey.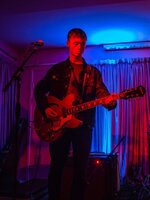 Luke McConnell
Studied Music Technology, Music Performance, Photography & Media Studies
After college I went on to study Popular Music Production at Huddersfield University, where I could study many aspects of music and music technology in depth, and to a higher level. I am currently working part time for a freelance music producer which involves me mixing, arranging and composing music for him and his clients. I also play Guitar in a band in my spare time, and I use my skills obtained at college and university to try and propel the band as far as it can go. Studying at Ashton made me realise that I could pursue a career in subjects other than the traditional subjects that I was taught at school, like maths and english. I found a real interest in music technology, more specifically creating and mixing music on digital audio workstations. This made me want to choose music technology as a career path.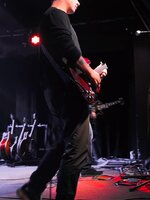 Tom Paddon
Studied Music Technology
I went to Huddersfield university from Ashton sixth form to study popular music production and did a placement year at a recording studio in Manchester. I did lots of volunteer work throughout university and after, including lots of live sound work at various music venues and festivals, volunteering at radio stations including XS Manchester and even working in a school helping with drama/music productions and general music lessons. I now have a job working for the worlds leading audio branding company PHMG as an audio producer. I make many kinds of radio adverts, TV adverts and even on hold messaging and music. I also play guitar in a band called ROLLA, we are up and coming and have recently played at Manchester arena supporting Kasabian. ASFC impacted me massively. I started off doing A - levels such as history and law with no idea what I wanted to do. I then discovered the music studio and realised that is where I needed to be. I switched courses as soon as I could. From there I have never looked back. Luke Warren was a massive inspiration for me all the way through college and beyond. Before I started the music production course I knew absolutely nothing about it but Luke made it interesting, fun and cool, it made me want to keep learning more.
Course Key Details
| | | |
| --- | --- | --- |
| Course Type | : | Extended Certificate |
| Exam Board | : | Pearson |
| Pass Rate | : | 100% |
| Assessment | : | 33% exam 67% non-examined |
Related Courses